Back To Blog
Technology has made life easier than it has ever been in decades. Just look at the innovations we have made in recent years! From being mere gadgets used for communication, the smart phones of today can take photos and videos, play music, and even control household appliances. Even remotes used for garage doors are so portable they can be stored in your pocket and accessed at your convenience. If this is the quality of technology we have today, imagine how much easier life can be in a few years.
Speaking of garage door openers, another innovation made in that field is the photo eye sensor. Basically, this technology is composed of sensors that relay to the opener if anything is obstructing the path of the door. Ideally speaking, the opener will halt the garage door track from lifting or releasing the panels if the sensor so much as picks small movement. This effectively reduces instances of accidents from occurring due to simple oversight or unfortunate circumstances.
Garage Door Photo Eye Sensors must be calibrated for optimum performance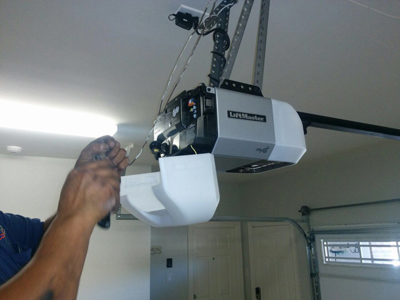 The word ideally was used because this operation will occur only if your entire set up is working properly. If your drive system is acting up or if the garage door brackets are unhinged because the door was not weather-stripped, then the sensors will not help in preventing accidents. In fact, the photo eye is sometimes even the reason for unwanted property damage or injuries. Calibration of the sensors or replacement of the LED or its other parts will help the function of the photo eye.
You need to have proper calibration completed by experts who know about photo eye sensors and have experience in residential garage door service. This is why you should trust Garage Door Repair Golden Valley to provide you with quality maintenance that will ensure your set up to keep running smoothly. Our courteous and expert technicians take care of the small details so you can focus on the bigger picture and enjoy the comfort of technology without the hassle of calibrating it, so to speak.